Historic Route
The path through Ethiopia's famous and fascinating historic places takes you through a scenically magnificent world of fairy-tale names such as Axum, Lalibela, Gondor, Harar, Debre Damo and the ancient monasteries of Lake Tana.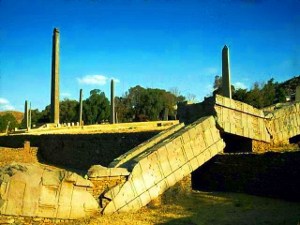 Axum
Home of the Ark
The most ancient city as well as the beginning of civilization. The small house is the home of the original Arc of the Covenant in St. Mary of Zion church. The most outstanding steles which are made of a single rock of granite about two thousand years ago are the only ones in the world.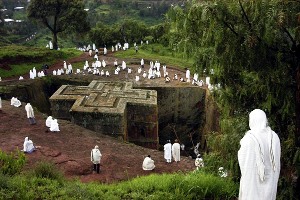 Lalibela
Creation of Angels
The 12th century Monolithic churches are architecturally unique. Carved out from a single rock by King Lalibela. There are twelve churches and chaples including various shrines. The rock-hewn churches of Lalibela are one of the world's wonders and adapted by UNESCO.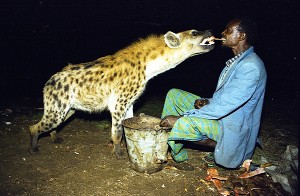 Harar
The Fourth Holiest City of Islam
Harar is a 'walled city'; the walls encircling the city include five large gates. This city has 99 mosques and shrines that made Harar to be considered the fourth most sacred city in the Islamic world, after Mecca, Medina and Jerusalem.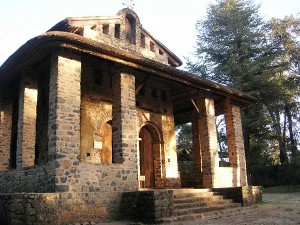 Gondor
Was established as a capital of Ethiopia in 1636 by Emperor Fassildas. The emperor and his dynasty built the most remarkable imperial walled city of tower and castles in Africa. Gondor is sometimes called "the African Camelot".
Bahir Dar
The largest lake in Ethiopia, Bahir Dar is the source of the Blue Nile from where it starts its journey to Khartoum, Sudan, and to the Mediterranean Sea. The 37 islands that are scattered about the surface of the lake shelter fascinating churches and monasteries.